If all gym instructors were like him, I'd work out much more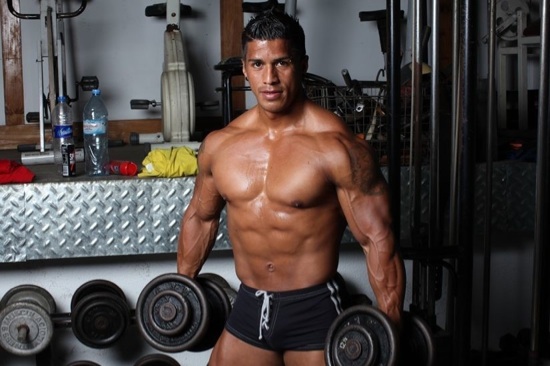 Hot Latin muscle will never go out of fashion and the boys over at Power Men know how to find some seriously hot Latin boys to show it off for the camera. There is something that gets my juices flowing when I see a fat uncut cock dripping pre-cum from the hood. It's like an invitation to suckle and feed on a magic serum that will turn you into an Adonis your self. Lord knows I would do just that in a heart beat!
Timmy Riordan doesn't come with much of a bio, but from what we can tell, he's got the goods when it comes to sex appeal, big muscle and juicy goodness between his legs… front an back. I honestly don't know what I would like to see more, him sucking cock, riding cock or fucking an equally hot muscled booty. Lets hope that next time we see Timmy, we'll see him in action. In the meantime, get your fill of this stud here.
See More Real Bodybuilders At PowerMen.com
18 U.S.C 2257 Record-Keeping Requirements Compliance Statement