I don't want to skip geometry anymore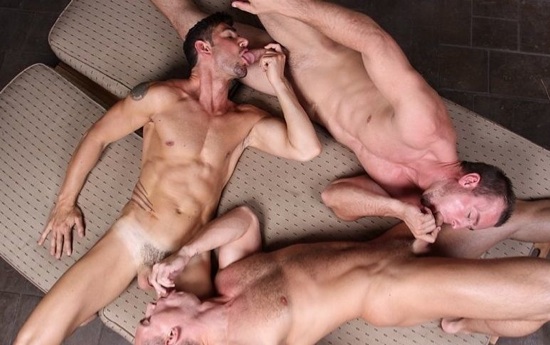 If I were Dan Monroe and I got fucked by John Magnum and Devin Draz I would tell the powers that be at Cocksure Men to let us do it again for my own personal library! Who the fuck over there got the bright idea to put these three hot and legendary MEN of porn in the same room together and the presence of mind to film what happens?! We want to know so we can suck your fucking cock! THANK YOU! THANK YOU! THANK YOU!!!
It is true that these three guys are indeed porn legend IN their prime. The story goes like this… Dean Monroe makes his way across this pond to the ranch where he meets up with Devin and John for a three-way. They start off by getting into a cock sucking triangle where everyone gets some head. I won't spoil the entire scene, but Dean is the first to get bend over and gets stuffed by…. you're just gonna have to click here to see who fucks Dean first!
View the full scene on CocksureMen.com
18 U.S.C 2257 Record-Keeping Requirements Compliance Statement